Private Detective Cape Town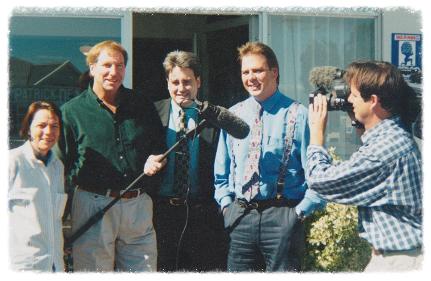 Patrick de Marco PI
Internationally recognised as a top private detective, Patrick de Marco has had some of his successful investigations featured on television programs like Carte Blanche (M-Net South Africa) as well as in local and international media publications, including The Sunday Times, The Readers Digest and various others.
Consultations
Patrick de Marco consults nationally and by appointment only. His strategic services, private investigations and intelligence gathering assignments are activated nationally or even internationally within a few hours of taking instructions.
Professionalism, integrity, dedication and confidentiality is guaranteed.
Private Detective Concierge:
As the leading private detective concierge in South Africa, Mr Patrick de Marco correlates sensitive intelligence gathering and private investigative requirements for affluent individuals and blue chip companies in Cape Town and in the Western Cape.
Services in Cape Town include

:
Civil and criminal intelligence gathering,

Counter industrial espionage,

Covert and undercover investigations,

Criminal investigations,

Civil investigations,

Cheating spouse investigations and cheating partner investigations,
Infidelity investigations,

Intellectual property and copyright infringement,

Procurement fraud investigations,

Tender fraud investigations,

Corporate theft investigations,

Commercial fraud investigations,

Online scams,

Technical surveillance services and counter measures,

Long term undercover agent placements,

Celebrity & VIP matters,

White collar and pink collar fraud investigations,

Medical negligence and malpractice investigations,

Aerial surveillance services,

Biometric access control,

CCTV cameras & control rooms,

Vehicle tracking (fleets only),

Top private detectives for hire in Cape Town.
Private Detectives in Pursuit of Excellence

:
Patrick de Marco (private detective)
a highly confidential service to upmarket individuals, celebrities and company executives in Cape Town. He undertakes exclusive private investigations in Cape Town, Sea Point, Camps Bay, Clifton, Hout Bay, Constantia, Bishopscourt, Stellenbosch, Somerset West, Strand, Gordons Bay, Hermanus, Paarl, Wellington, Franschhoek and in most of the metropolitan areas in Cape Town and in the Western Cape. His national intelligence gathering network of private investigators and private detectives (in pursuit of excellence) can activate confidential private investigations anywhere in Cape Town within a couple of hours. These private investigations and surveillance services include the investigation of a variety of civil and criminal matters in Cape Town, the Western Cape and environs.
"Undeniably Exclusive and Simply the Best"
Call 24 Hours: +27846778731
References
*We do not supply references at all. Our client base remains strictly confidential. We respect non-disclosure agreements, and we guarantee professionalism, integrity, dedication and confidentiality. All rights are reserved.
Professional Resume Schedule Call Schedule Appointment